E-CoSM was created in 2006 as a triennial workshop series. After four editions, it is updated and E-CoSM 2018 is the first edition as an IFAC conference series, sponsored by IFAC the IFAC Technical Committee on Automotive Control and co-sponsored by other IFAC Technical Committees. After four successful editions organized and hosted by the Institut Francais du Petrole Energies Nouvelles (IFPEN) in France and the Ohio State University Center for Automotive Research and SIMCenter, the E-CoSM moves to China and being upgraded as the first edition as an IFAC conference series, and organized by the State Key Laboratory of Automotive Simulation and Control (ASCL), Jilin University and Technical Committee on Vehicle Control and Intelligence (VCI), and supported by Chinese Association of Automation CAA, China FAW Group Co., Ltd, the State Key Laboratory of Combustion Engine, Tianjin University, and Shandong University.
E-CoSM 2018 will be held at the South Lake Hotel in Changchun, China. It will be held from 20 to 22 September 2018. Research achievements on engine and powertrain control, simulation and modeling in recent years will be displayed and concluded on the conference. In the meantime, the major problems in science, technology and policy that people may face in the future will be explored.
Regular papers presented at E-CoSM 2018 will be hosted and freely available on-line on the IFAC-PapersOnLine.net website and will be citable via an ISSN and a DOI. Papers published in IFAC-PapersOline are indexed in Scopus, EI and WoS. The best papers will be considered for publication in affiliated IFAC journals and Control Theory and Technology(Journal of Control Theory and Applications).
IFAC aims at increasing the industrial participation at all IFAC conferences. In this conference, we strongly encourage and solicit submissions of industrial papers, either regular or invited. Typically it is an extended abstract of 2 pages, however longer contributions are welcome.

---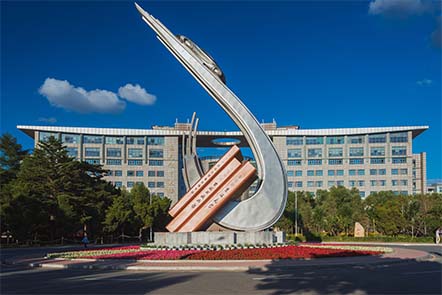 ◆Technical Program on Spet. 22 has changed ! 2018/09/17
◆Acceptance letters have been sent! 2018/07/10
◆Final Extension of Submission: April 18, 2018! 2018/04/08
◆Best papers will be published on Journals! 2018/04/08
Full Draft Paper Submission April 8, 2018 April 18, 2018

Notification of Acceptance July 6, 2018

Final Paper Submission August 6, 2018 August 14, 2018
If you have any questions about paper submission please contact with gaobz@jlu.edu.cn.